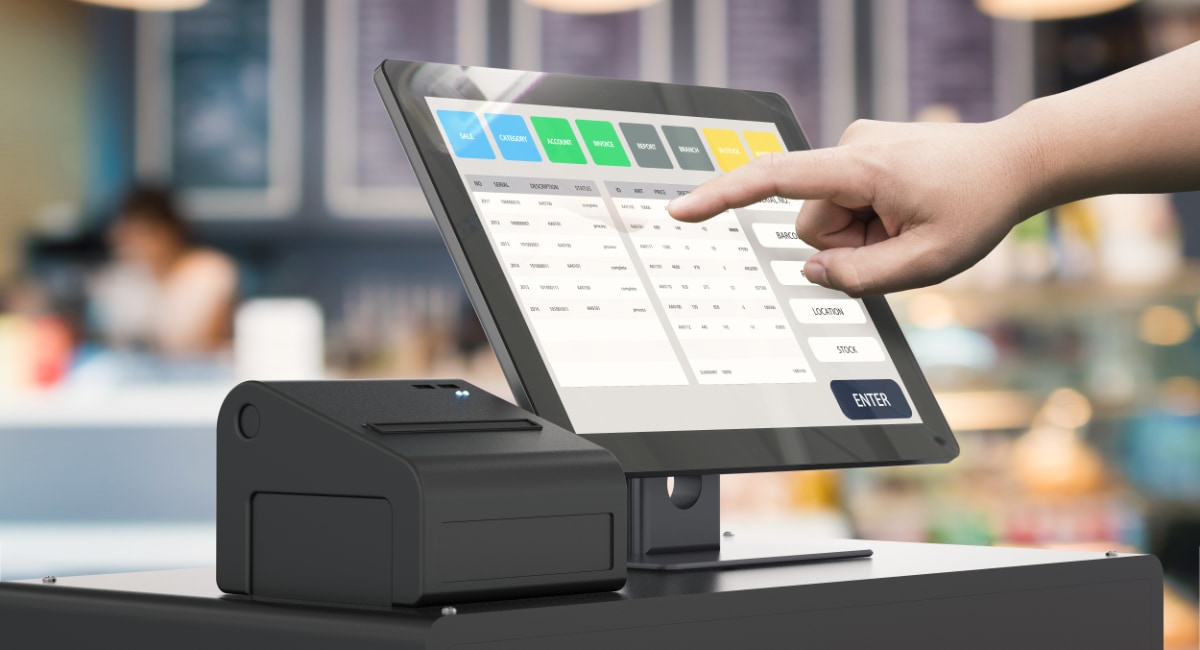 An EPOS system is a combination of devices that help during a point of sale electronically. This system is not limited to be placed on sales counters of shops and malls. Various Event management companies find their use extremely beneficial to it during their events and seminars.
Hence an Electronic Point of Sale (EPOS) the system has now become a necessity for large scale Event and Seminar conducting companies to operate their functions on the ground. To name a few activities which have been aided by EPOS to include data recognition and transfer of visitors, cash collection along with ticket and badge printing.
You can now rent devices that cater our EPOS system, needs we can cut down the cost and utilize it in some other better way. There are various rental companies such as One World Rental aiding our Selling needs.
If you need to know the advantages of an EPOS system in detail information is given below:
Quick ticket and badge printing
Tickets and badges can allow you to enter events and seminars. These are distributed much earlier than the event or are shared on the same day as the event itself.
There are multiple times when an event is so attractive that it falls short of tickets. Hence this is the time when an EPOS system can help you create tickets and badges. It will help you create an entry pass in no time at the very place of the event.
Technical Assistance on an EPOS renting
The fact that an EPOS system is rented May raise questions such as what if it glitches in between an ongoing event. This question is now answered by the service of technical assistance that is provided by
Epos rental
companies.
If you rent an EPOS system you can be sure to get assistance for your technical needs for the same. This allows you to approach such rental companies with confidence. Allowing you to utilize the technological benefits of an EPOS system in your Company's best interest with the cost of purchasing one on full price.
Cash drawer facility to cater financial transactions
Handling cash in an event or a seminar is a very responsible task. It may not be as burdensome in small scale events but a big issue in case of large scale events and seminars.
If you are hosting a event or a seminar where in hand money is involved you may find t difficult to handle it. In this case, you will need a drawer to keep your cash safe. EPOS system service providing companies also help avail cash drawers on rent.
Cash drawer systems specifically designed under an EPOS system are hassle-free. This is the fact that these consist of high-end technology and well-thought design, which is light and easy to setup.
These Cash drawers are available in different features to cater to your needs. These are available in manual feature which is manually operated, electronic cash drawers; operated electronically with state of the art system and key locking drawers that help secure your cash with a locking system.
Inventory systems and data recognition both are tasks important for security. Your inventory system needs to record any in's and out of the products within your system. This keeps you updated with the number of units handed out and the number remaining in your inventory.
With the help of EPOS system, you can use high-end barcode scanners to aid your inventory record. Every record is affiliated with a bar code scanner that can carry information to the main record system.
Personal data of the individual if pre-registered for an event needs to be verified at the entrance. It was a past practice to use big heavy registers in the past, as technological advancements have taken place registration tasks are now performed by bar code scanners.
Since these are handheld free of wires these can be carried around easily in events and seminars.
Events and Seminars need high technological assistance. This is due to the fact that there are a number of attendees hence, making it difficult to manage large crowds with equipment that is operated with the old POS system.
We can never thank technology enough for making our lives easier. In the case of generating sales for a business, it has played an important part to create ease in such operations to cater to events and seminars in Singapore.
With old ways to support new large scale activities, it has become an issue for businesses to find technological sources to cater to their needs.
Fortunately, with the help of EPOS, an upgraded version all event and seminar related activities can be managed smoothly. We hope to obtain the best out of all the technological advancements that help us create a better future for our businesses to flourish.